WELCOME TO THE PEAK VIRTUAL LEARNING ENVIRONMENT
Welcome to the ultimate Virtual Learning Environment for Mountain Entrepreneurs in Europe!
Are you an entrepreneur based in the mountains, seeking to boost your business skills and connect with like-minded individuals? Look no further! Our platform provides you with a unique opportunity to learn from experienced professionals, expand your network, and take your business to new heights.
Our courses are specifically designed to meet the needs of mountain entrepreneurs, covering a range of topics from marketing and finance to sustainable development and tourism. You'll have access to high-quality learning materials. Our courses are flexible, allowing you to learn at your own pace, and our platform is accessible from anywhere in Europe.
Don't let the challenges of mountain entrepreneurship hold you back. Discover our Virtual Learning Environment today and unlock your full potential!
As part of the PEAK project partners spanning across Europe from Italy to Ireland to Iceland embarked on a study covering the current status of broadband connectivity in Europe's mountain regions.
A Virtual Learning Environment showcasing all the PEAK resources and providing additional external learning resources such as blogs, podcasts, videos and articles.
Below you can read the findings from our research: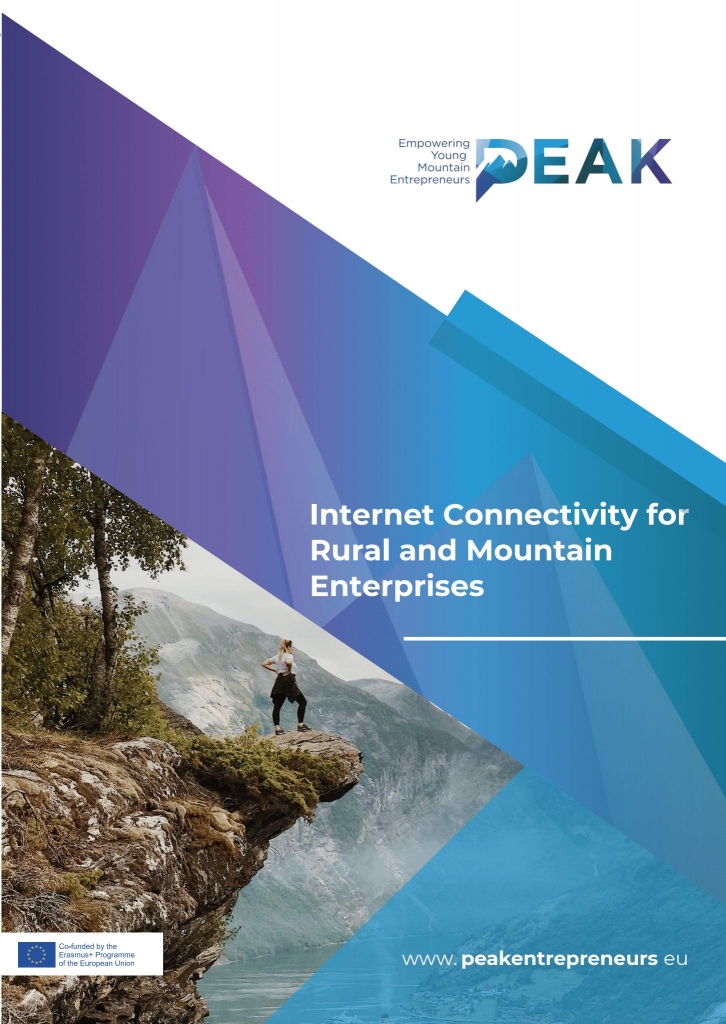 Our virtual learning environment responds to the needs of young entrepreneurs, giving direct access to highly useful resources in a user friendly, fully optimised for mobile and tablet approach.
Begin your learning journey below by exploring our interactive image, click out to our YouTube Channel, access our blog section, and venture into the world of PEAK resources which will help you to discover your next adventure!