The impact of digital and technological innovation is enabling significant transformation across Ireland and the global economy, and the pace is expected to accelerate. These technologies are transforming business models so that they can compete and be sustainable. This is especially important for PEAK businesses in rural and mountain regions in Ireland.
The Economic Recovery Plan has set out the ambition of a step change in the adoption of digital technologies by Irish businesses over the next five years as a critical driver of productivity and competitive advantage.
Digital Funding and Supports for SMEs
Additionally with the continued impacts and challenges of Brexit and the Covid-19 pandemic on rural businesses the digitalization of entire sectors and the transition to a low-carbon economy will be even more transformative. The National Development Plan (NDP) has a future-focused strategy to ensure that Ireland's enterprise base is resilient, innovative, and dynamic. New Digitalization Programs for SMEs will be designed to enhance the resilience and productivity of the rural enterprise and will be delivered through Enterprise Ireland (EI) and Industrial Development Authority/Foreign Investment (IDA) Ireland.
will build a future focused SME base by redesigning to suit customers better (e.g., improving delivery times, better customer service) and technology selection.
Digital Innovation 'Also known as Digitalization or Digital Transformation, Digital Innovation is about redesigning your business to serve your customers better , starting with a deep understanding of your customer needs and your value stream and then using new technology to improve the customer experience. "Remember to think big, but start small and build on success" (Enterprise Ireland)
The Digitalization Voucher will cover up to 100% of the cost of a 10 day consultancy engagement (to a value of €9,000). Eligible Projects must include one or more of the following activities.
Internal Process Optimization (Lean-Digital-Automation)
Enhancing Customer Digital Experience (Product, Service, Route to Market, Channels)
Becoming a Data-Driven Business
3.  The Future Loan Growth Scheme
The Future Loan Growth Scheme will provide competitively priced finance on favourable terms to eligible SMEs
Increasing digitalization of all businesses across products, processes, supply chains and business models thus bringing about productivity gains, access to new markets, increased innovation and improved competitiveness
Maximizing the development and adoption of data analytics and AI by Irish enterprise
Driving digital transition of SMEs
Building resilience in SMEs and driving growth
Incentivizing collaboration and clustering to maximize innovation and spill-overs. Part-funded under the National Recovery & Resilience Plan.
4. Capital Investments Initiative (CII)
assist Enterprise Ireland client companies to improve productivity and competitiveness through the acquisition of new capital equipment and technology. The fund provides grant support up to a maximum of €250,000. This offer can be used to support a Digitalization journey as companies seek to invest in newer technologies and increased automation.
5. Delivery of the Disruptive Technologies Innovation Fund (DTIF)
Delivery of the Disruptive Technologies Innovation Fund (DTIF) is a €500 million fund spurring innovation and investment in cutting-edge technologies and future-focused solutions that will alter markets and the way SME businesses operate. Areas covered include Artificial Intelligence (AI), environmental sustainability, 3D Mapping, Information and Communication Technology (ICTs) to ensure remote digital accessibility and help businesses perform more effectively and efficiently. SMEs constitute the largest grouping of partners within the DTIF consortia.
DTIF Call 4 was about funding collaborations that demonstrate technology-based disruptive innovation, collaborations that can: 
Alter markets
Alter the way business operates
Involve new products or the emergence of new business models. 
6. Network of European Digital Innovation Hubs (EDIHs)
The new Network of European Digital Innovation Hubs (EDIHs) will build the strategic digital capacities of Ireland and the EU to facilitate the wide deployment of digital technologies, including the adoption of the latest advances in cybersecurity, Artificial Intelligence (AI) and High-Performance Computing (HPC). These hubs will play a critical role in facilitating the digitalization of Irish SMEs across industries and regions through services such as "test before invest", innovation and financing advice, and training and skills development.
Case Study
Clare Local Development Company
Outdoor Recreation Digital Management System
Clare Local Development Company developed the Outdoor Recreation Digital Management System for trails, national parks, mountain access routes and other outdoor recreation sites in Ireland.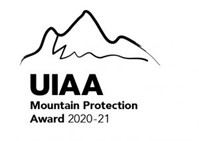 The system allows both professional trail managers and volunteer community groups to manage trails, mountain access routes, mountains and outdoor recreational sites, as well as to "monitor" the recreational sites via a smartphone app where information is stored and can be used to assign tasks of fixing issues found on the monitoring reports.
Further Reading
https://www.mountaineering.ie/_files/20216311183_7608a591.pdf
https://www.mountaineering.ie/_files/201972774215_e52ce396.pdf